At only 129mm wide x 16mm deep x 27mm high the Edge Saber Ultra-Slimline 6-LED Module is perfect for installation in the grille, at the top of the front and rear windscreens or running around the underside of the vehicle bodywork.
Supplied complete with a selection of mounting brackets for a variety of fixing options.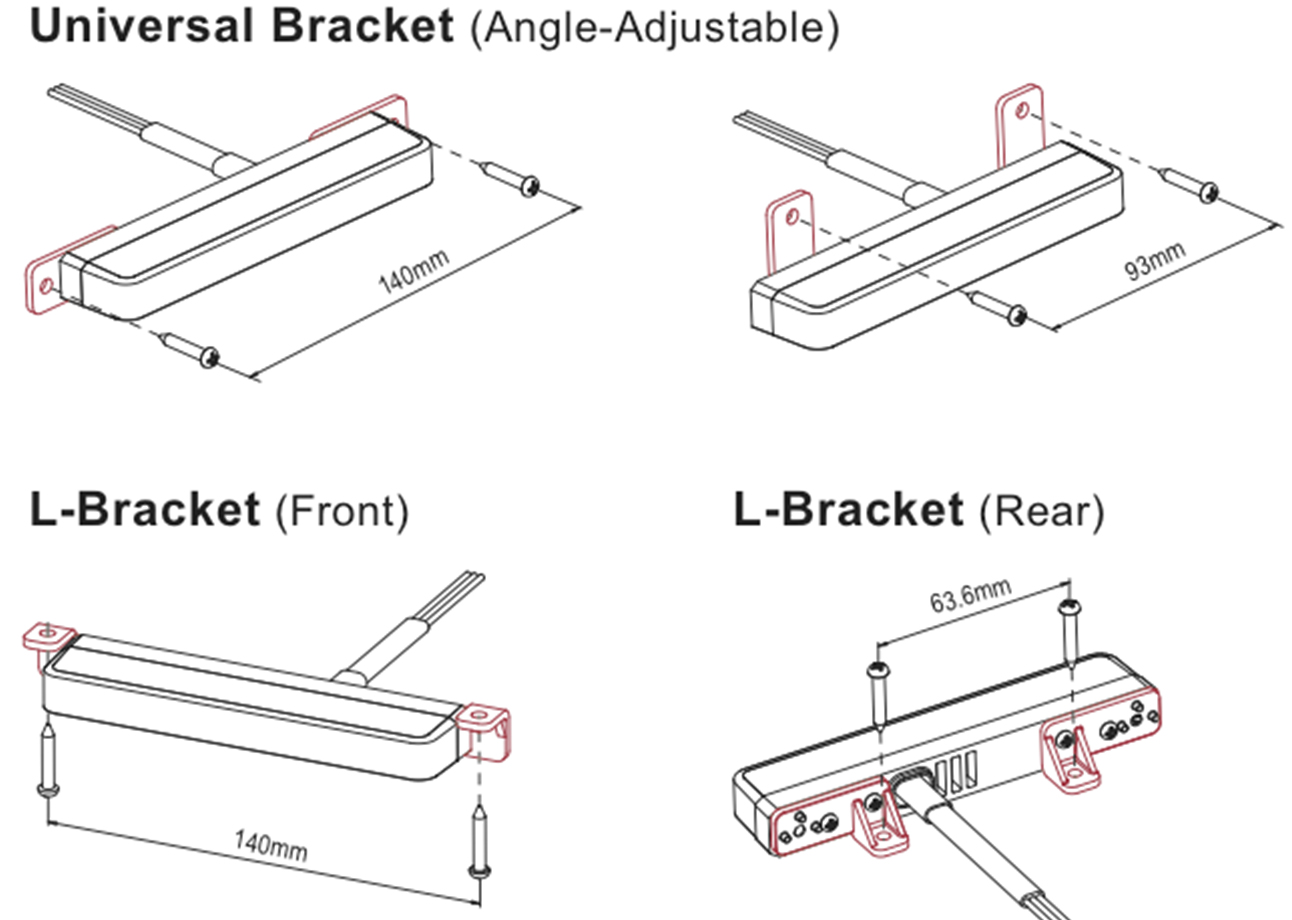 3-LED Edge Saber Modules also available.